Oriental rugs have always been a favorite of mine! I would put them anywhere in my house but I especially love them in kitchens! Between their vivid colors and fantastic patterns, how can you go wrong! They are very durable, hide a multitude of stains and they only get better with age...jackpot!
I have had smaller orientals in front of my sink and the back door in the kitchen, but it may be time to get one for under my table. There is just something about their lived-in, cozy feel that is so welcoming!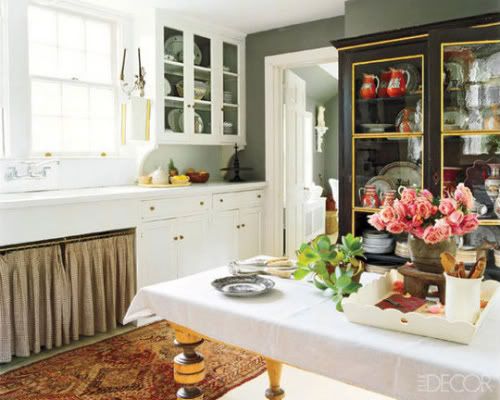 A classic example of how they can make a room feel so warm and comfy!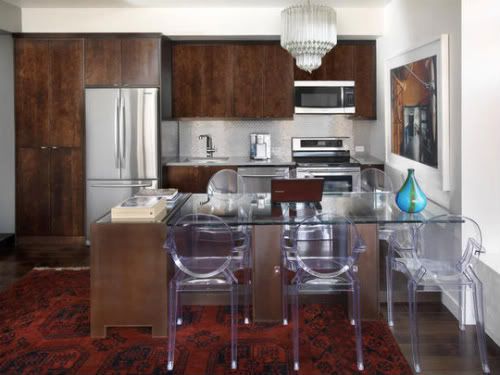 Nothing like being that 'wow' factor in the room!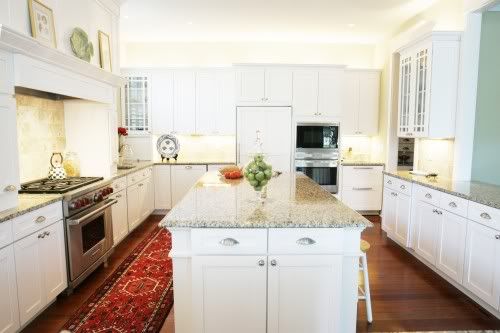 I would love to see one on the other side of the island, agree?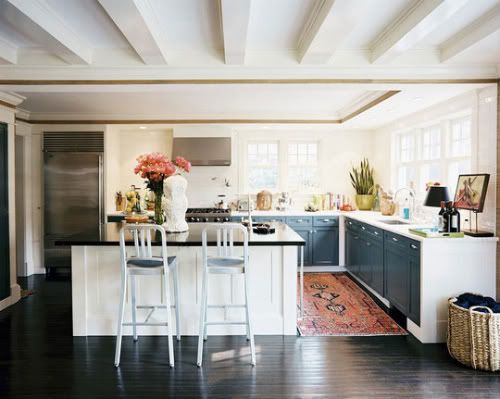 I love how this rug looks on the dark wood floors.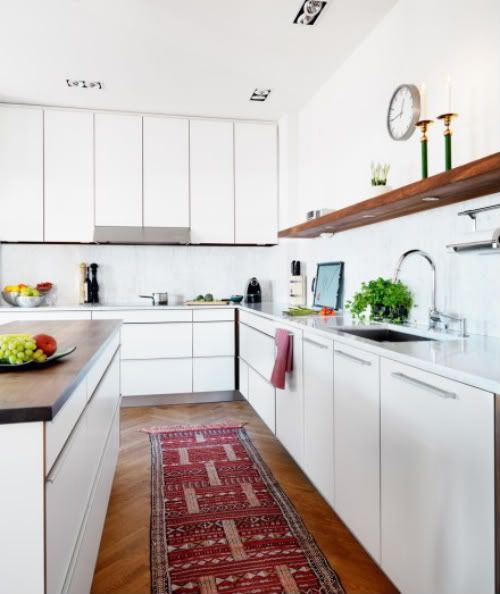 The older...the better!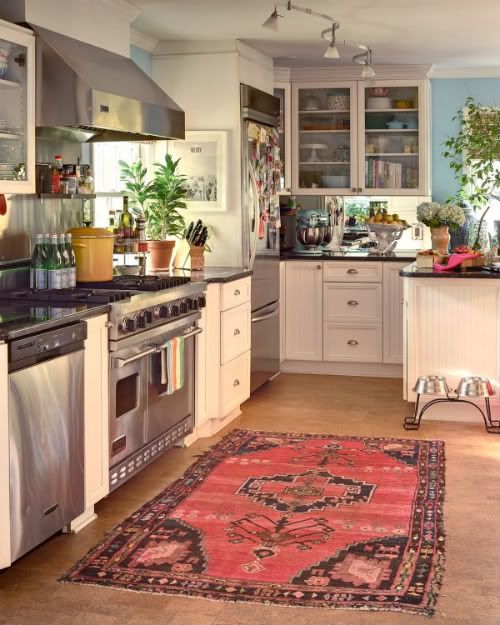 Anything touched by Jamie Meares is gold!
Cannot stop looking at those red chairs with that rug!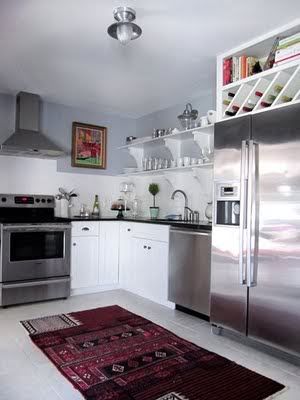 Shazam...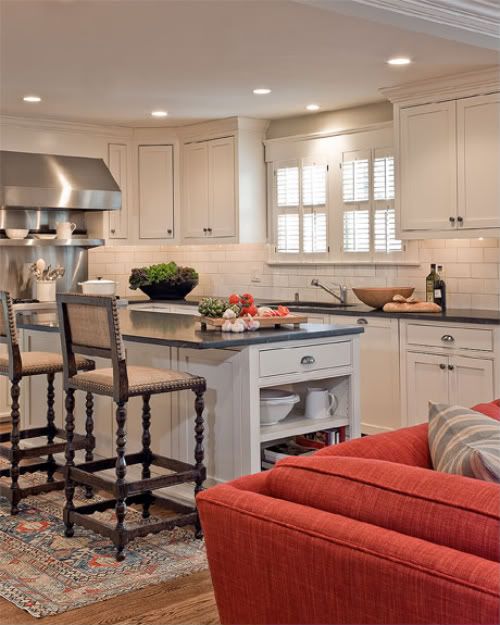 Love the color combination!
The bolder, the better!
What about you? Would you put one in your kitchen?
1- elle decor 2- hgtv 3- houzz 4- lonny 5- design manifest 6- high gloss 7-peter dunham 8-bohemian pages 9-colony rug 10- home bunch