I am totally obsessed with the dynamic design duo, John Loecke & Jason Oliver Nixon! Here is just a little taste of their amazing talent-
They have no fear of color and the element of surprise in each room makes my heart sing! The way the they mix patterns in this room is nothing short of magic!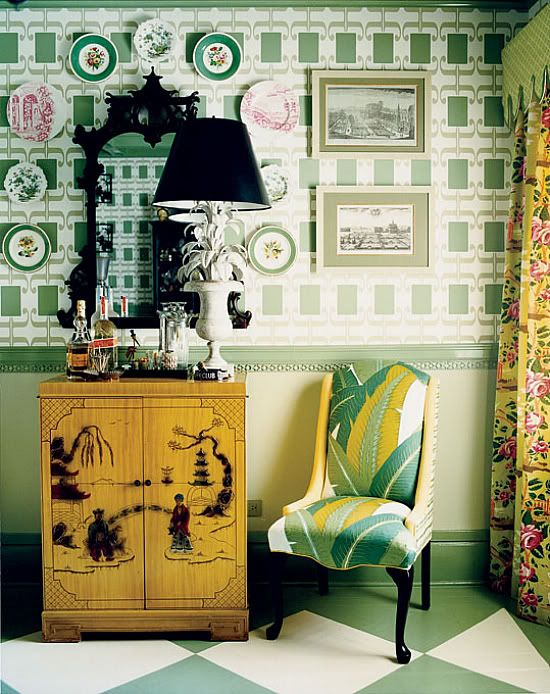 Love the classic plates hanging on the mod wallpaper. I think I need that fern fabric!
The magic of mixing patterns once again comes alive on the dining room chairs! Bold graphic patterns, classic toile and stripes- who would have thunk?
How many colors can you count in this room?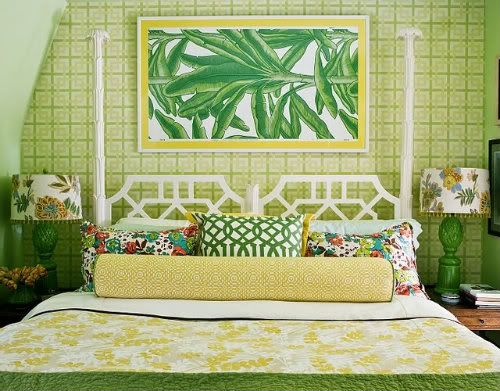 No words for the love of green here.....amazing!
What do you guys think? Is it just me? I am in love...
Hope everyone had a wonderful Memorial Day weekend!