Not really a green couch... Green Couch Interior Design!
While perusing blogs last week I hopped on over to Katie Denham's blog,
katiedid
. She just visited the San Francisco Decorator Showcase and shared the amazing work of, you guessed it,
Green Couch
with us. I'm so glad she did!!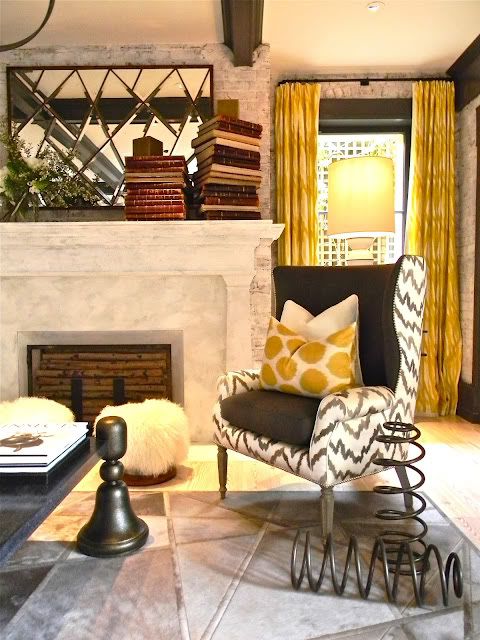 Just look at that chair! The rug is pretty spectacular in itself. Hmm, did he have the mirror custom made to match the design on the rug?!
Ostrich on the bar stools and finished with nailhead trim... I'll take 4 please!
So you can fully appreciate the transformation, here's the before!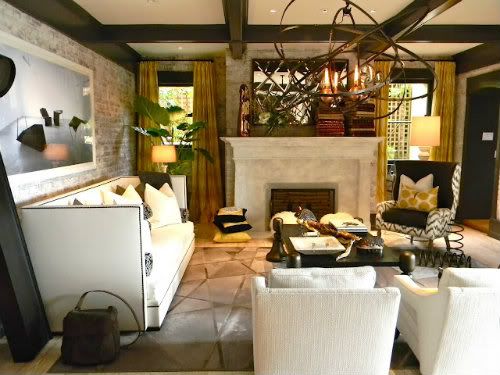 AFTER!
Here's a kitchen I'd love to see come to life! Nancy from
Marcus Design
dreamed up this brilliant design.
Another stunner! This kitchen was created by
Barbara at
Hodge Podge
.
Nancy and Barbara were the winners of
AyA's BlogPodium kitchen contest and it's easy to see why!
Feel free to come on over and install one of these designs at my house. Really, I'd take either one!
I'm not picky. My address is ....oh, well just email me and we'll work out the details!