A Suzani bedspread = A LITTLE SLICE OF HEAVEN!!
Cannot get enough of these gorgeous embroidered textiles! The idea of having one as a bedspread is genius, agree?
Suzani and a fur throw- need I say more?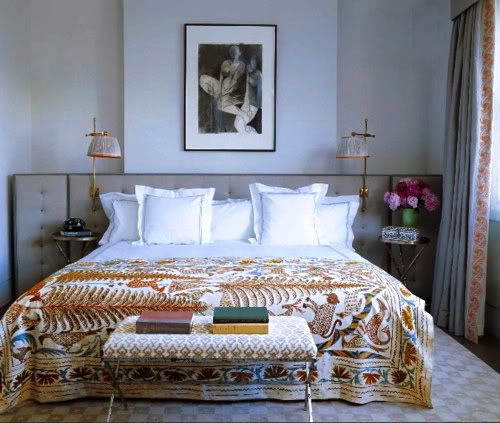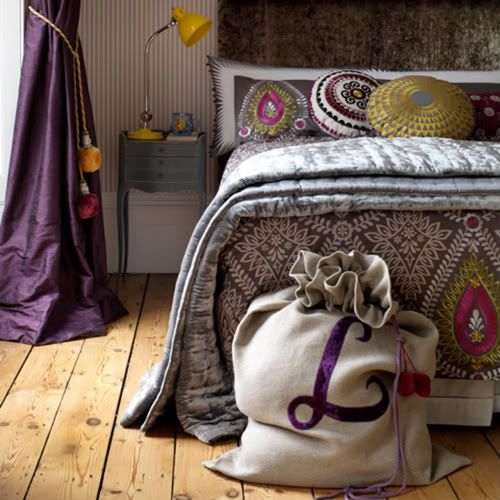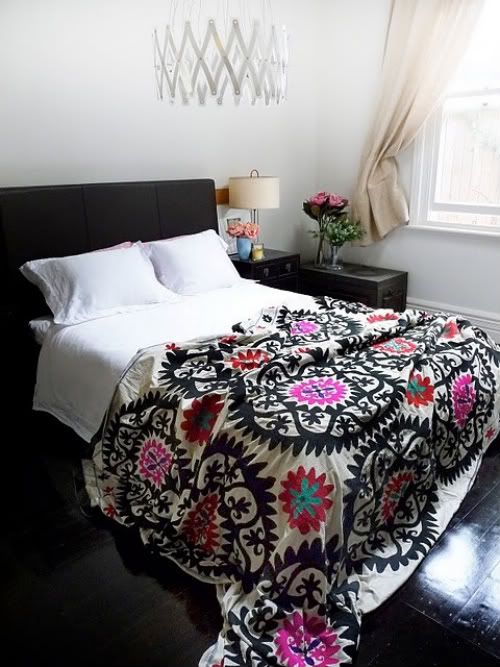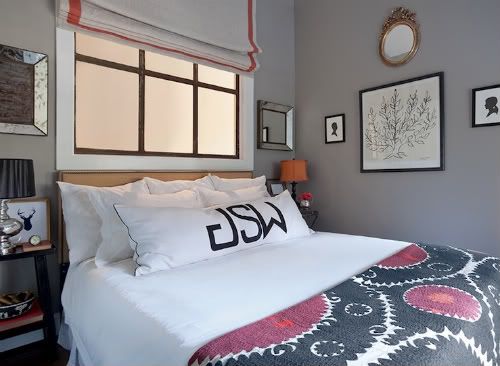 I want that monogrammed pillow ASAP!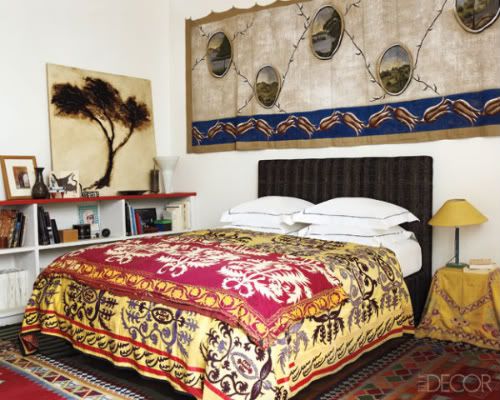 Three centuries later, these fab textiles are still adding such an exotic touch to modern homes! I don't see them going anywhere but just in case I have begun to hoard them... you can't have enough of something you love, right???