Right when you enter my house the living room, a.k.a playroom is immediately to your left. I have been struggling with this space forever because who needs a living room when you have four kids, right? It has been a playroom since we moved in, which as you can imagine isn't always the prettiest after a few hours of kids play! I have recently been making some changes to the room because the kids are getting a little older and past the plastic toy stage. I have said a million times before that I wish I could just close the room off so no one could see it when they entered my house, and this morning it hit me - the perfect solution to my playroom problem (thank you pottery friends) is....
SLIDING BARN DOORS!!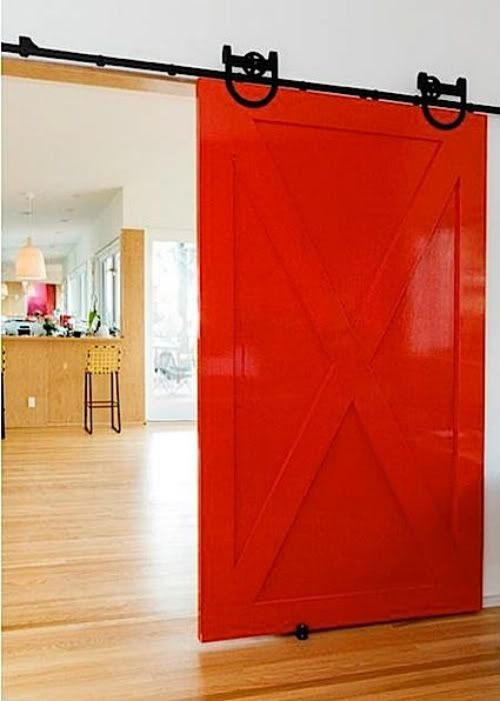 Not only will this satisfy my obsession I have with these doors, it will also allow me to close the room off when I want to while adding some serious funk to the space. Here are some more rooms with fantastic barn doors.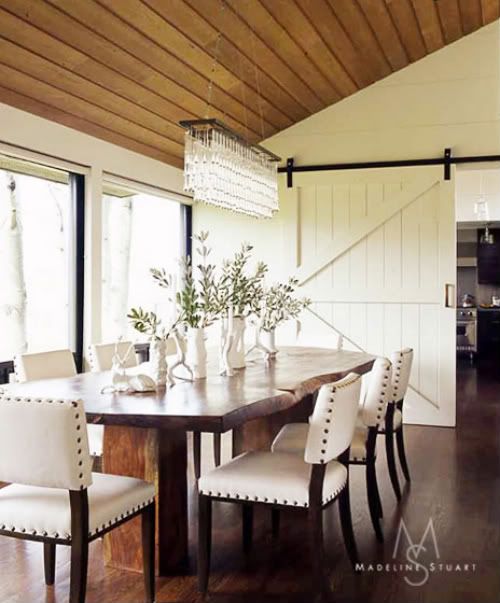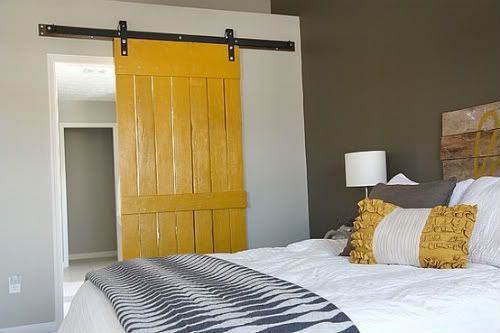 I am going to have to install my doors on the inside of my living room door frame exactly like this room, because I do not have the wall space on the outside wall.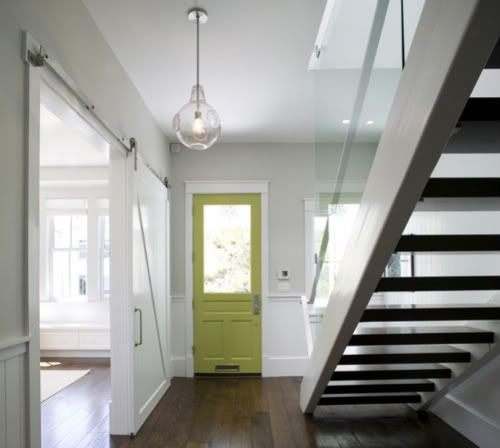 The beauty of sliding barn doors is that they do not take up any floor space because they are mounted on hardware outside the door frame and simply slide back and forth. That also means that no one can slam them either, always a plus! There are also some really great places online to buy barn door hardware that can really personalize your doors.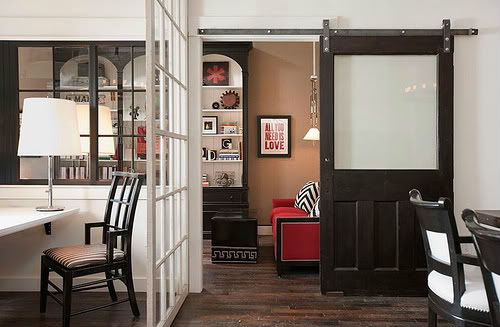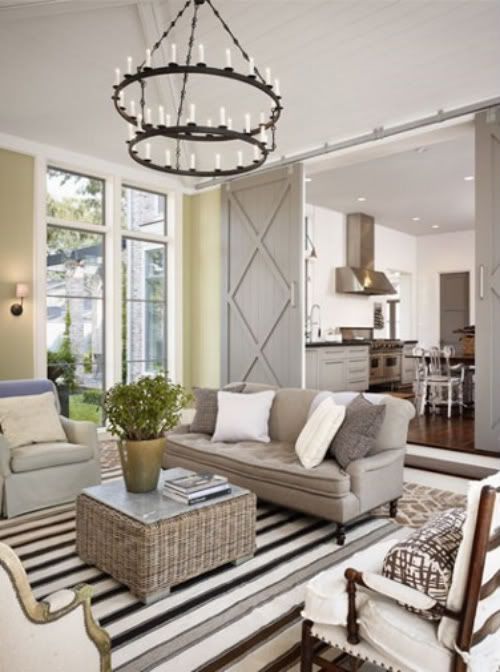 Now my only design dilemma is going to be if I should paint them a bold color....or keep them raw and untreated for some good rustic vibes? Off to scour the internet for some barn door finds!
xo- Vashti