Just finished reading the latest issue of the online design magazine, Ivy & Piper. It was full of great eye candy!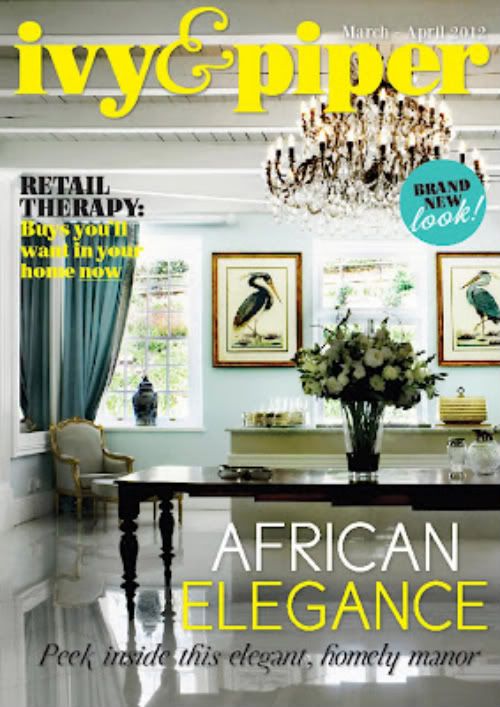 I do not know about you, but the wallpaper in these two bathrooms is making my head spin! The white subway tiles combined with such colorful graphic prints is electrifying!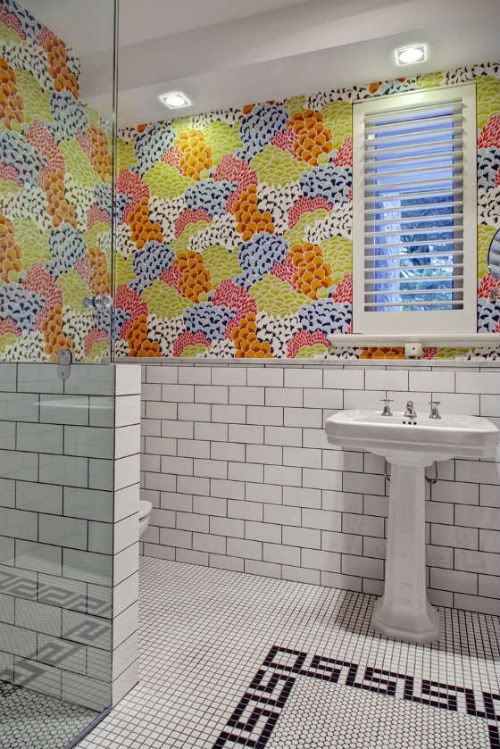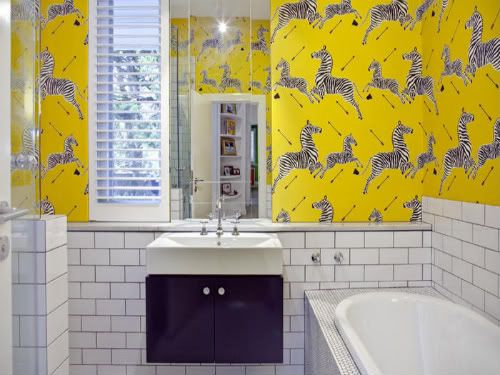 Check out the March/April issue of
Ivy & Piper
, you will not be disappointed!
xo- J & V