Lately I have been seeing a lot of walls painted navy blue and there is something about that rich, inky blue color that I love! I do not know if it is just the color itself, or is it the pairing with other bold colors that is rocking my world?! Here are a few of my favorites...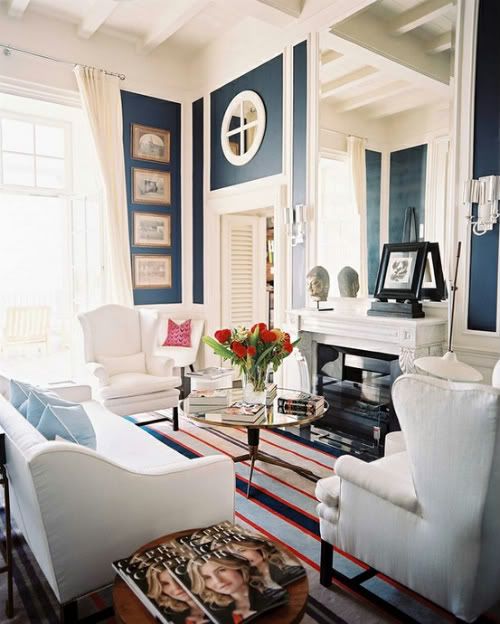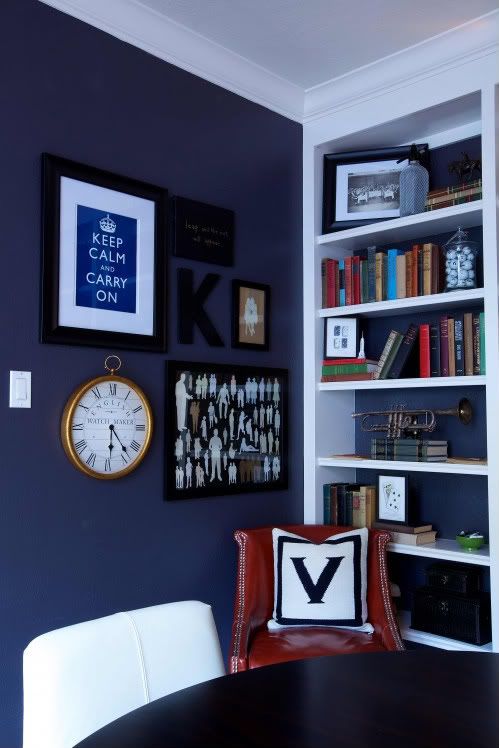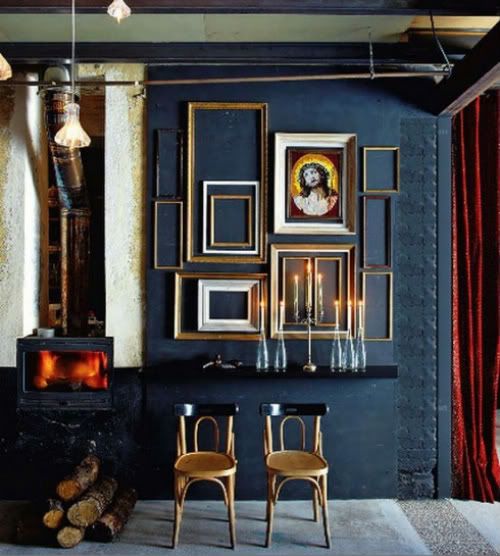 The combination of navy and red is such a classic.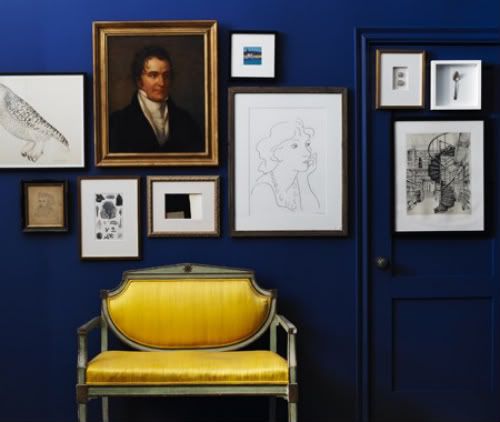 Every room deserves a little sunshine, right?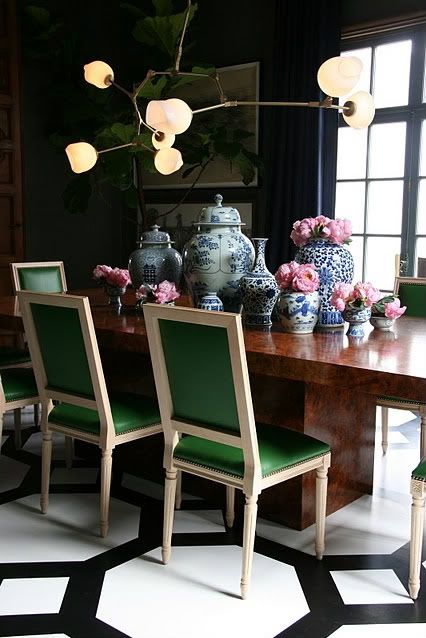 Navy and green is my all time favorite! Gone are the days of using this color scheme only for "preppy" places! You can still achieve that classic look with this combination, yet modern feel.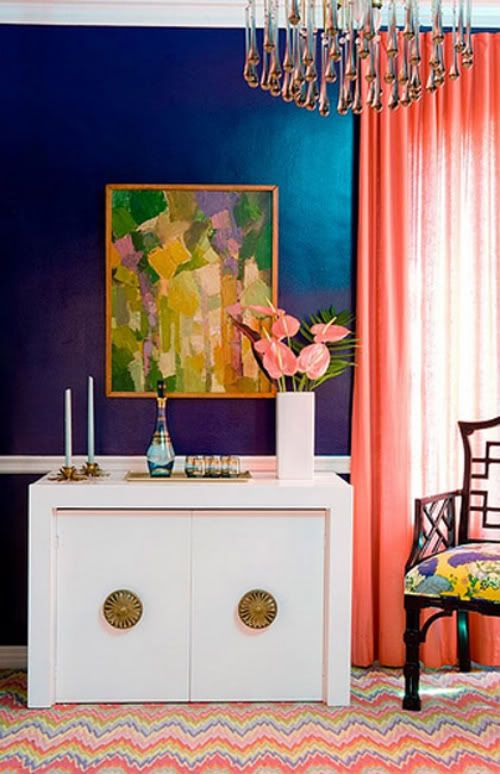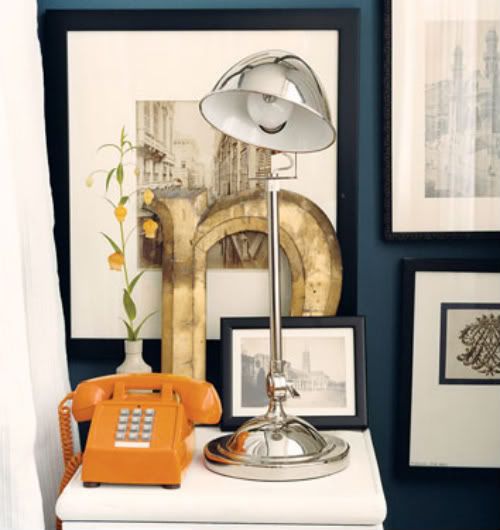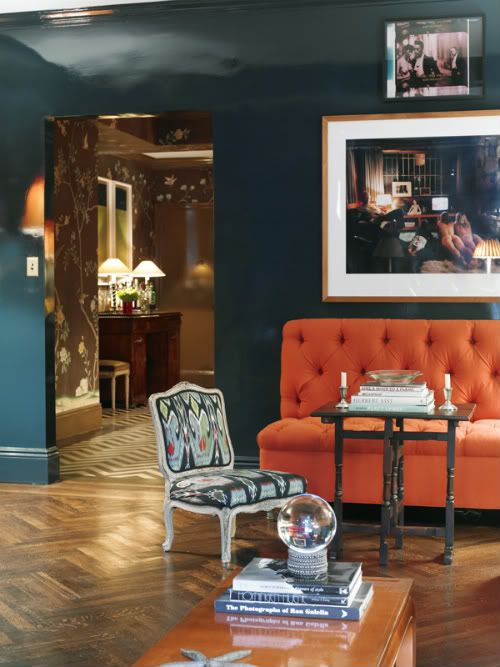 Together, orange and navy gives you that perfect blend of chic! It gives the room such a fresh spin and always leaves you wanting more!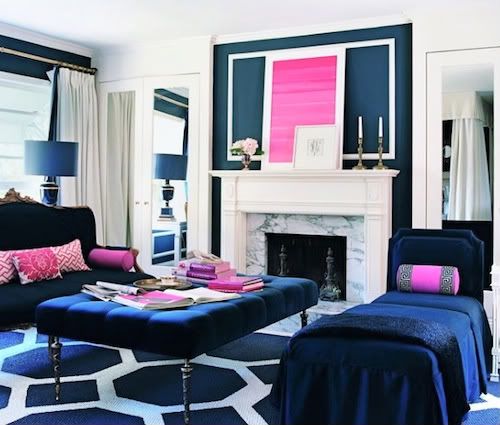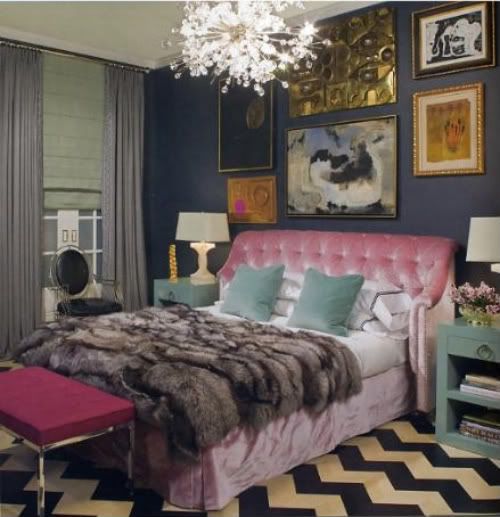 Navy and pink = GLAM!! I love the way this color pairing injects a bit of glamour in both of these rooms...ultra sexy and sophisticated!!
Which color combination do you like the best?
xo Vashti
1. pinterest 2. houzz 3. trendey 4. porter design comp. 5. todd alexander 6. house & home 7. decorista
8. sherrill canet 9. kate schintzuis' w. hollywood home 10. home sweet styles 11. miles reed 12. mary mcdonald 13. the way we are