is her girls!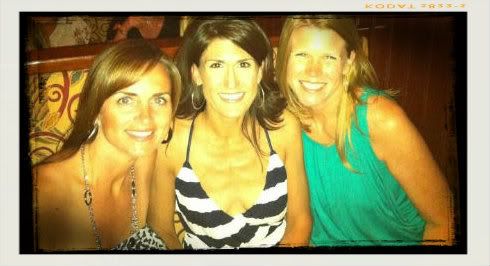 I'm back from my girls get-away and it was fantastic!
That's Poovie (Theresa, but no one calls her that!), me in the middle and my sis, Jenn on the right.
We soaked up the sun, got a little slap happy...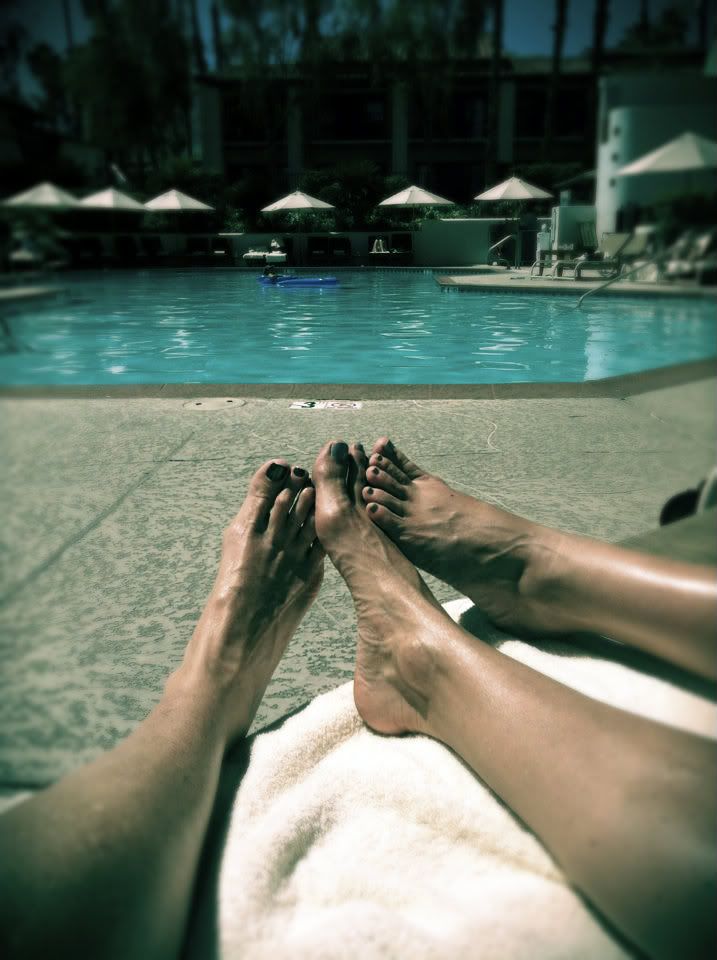 Enjoyed some spa time. Yikes, foot models we are not! Spa goers, yes!
This was the beginning of our CRAZY night! As far as you know we were not asleep by 10:00!
I am so grateful for these two fabulous ladies! Until next year...
The day before I hopped on a plane to head home, my sister and I leisurely strolled Balboa Island. Remember when this home appeared in House Beautiful? This is just one of the many charming homes on the island.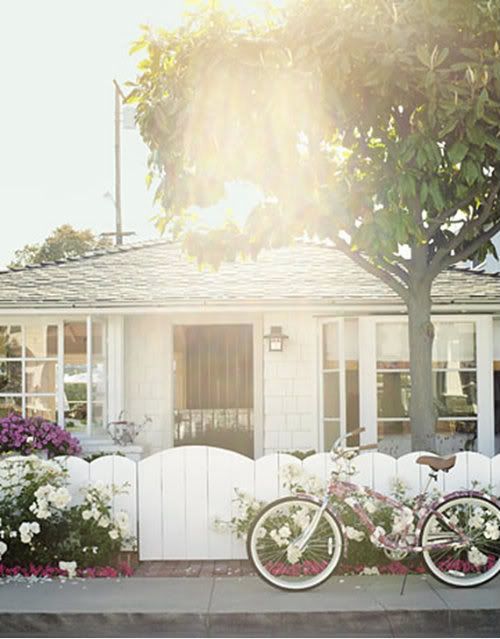 Krista Ewart designed this cute little beach house and really made use of every square foot.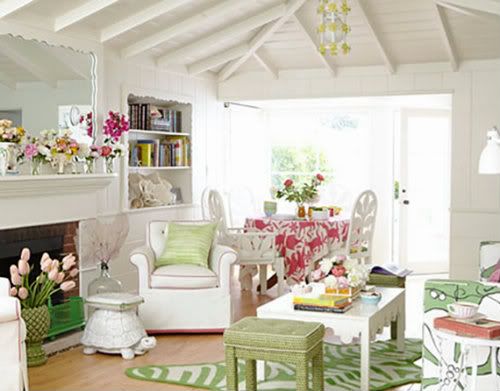 1200 to be exact!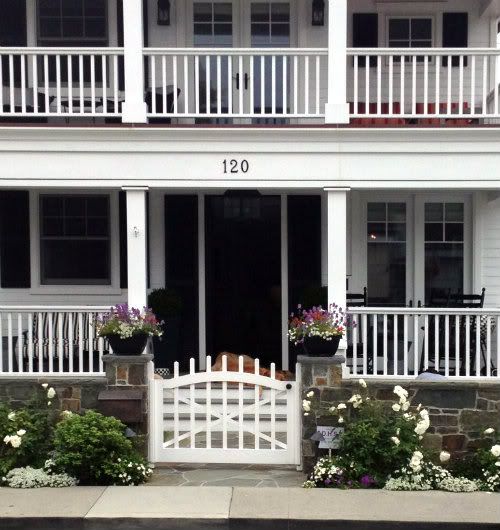 We strolled by my future home this little gem! I so wish I had better picture for you, because this doesn't do it justice! Complete with two beautiful golden retrievers and rocking chairs on the porch! I wish I were brave enough to ask for a tour because let me tell you it looked incredible from the windows!! Not that I was snooping!
We had to do a little shopping! See those baskets...filled with bargains! This boutique was super cute and filled with treasures!! My suitcase came back a bit heavier, so my hubby pointed out!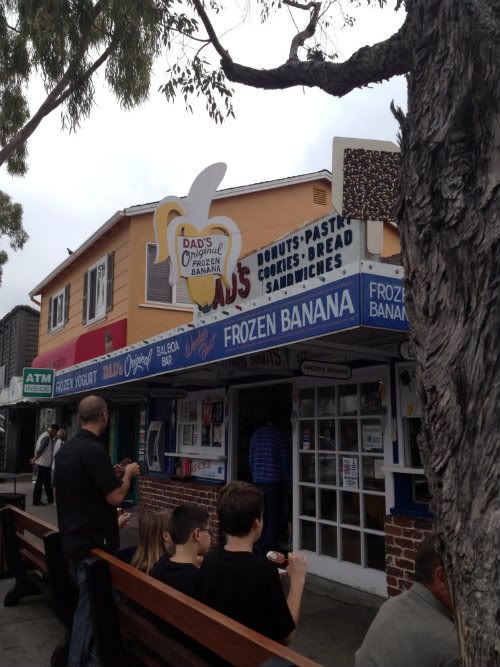 Don't leave the island without stopping at DAD'S Original Frozen Banana! Frozen bananas, ice cream, cookies, your sweet tooth will thank you. I had the famous hippo cookie!
Along with my other addiction...Starbucks' Iced Green Tea!
That my friends was my amazing weekend, back to reality and laundry...