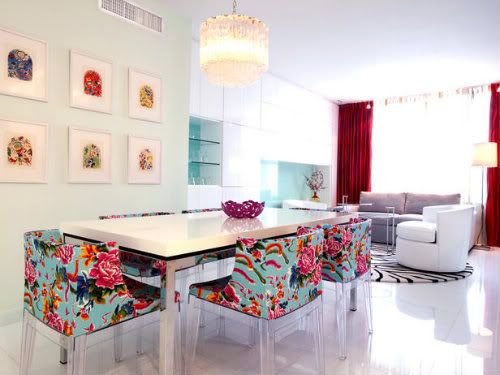 I would never leave this lucite heaven!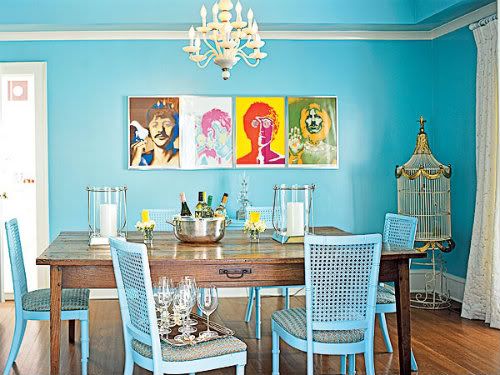 my mood would instantly be lifted each time I walked into the room!
I would obviously be 'the bomb' because I had such splendiferous taste in decorating! What a killer bench!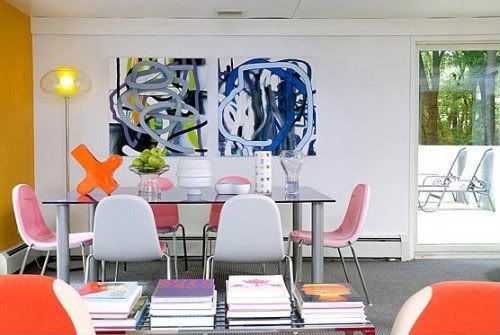 I would be staring at the phenomenal artwork each and every meal!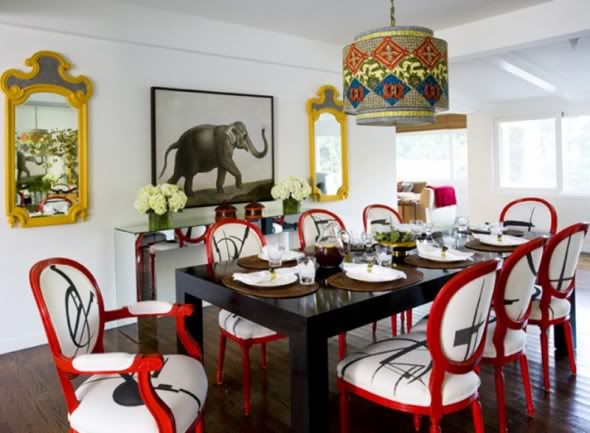 I would be rockin' these red beauties all night long!
I would never forget my number at the table!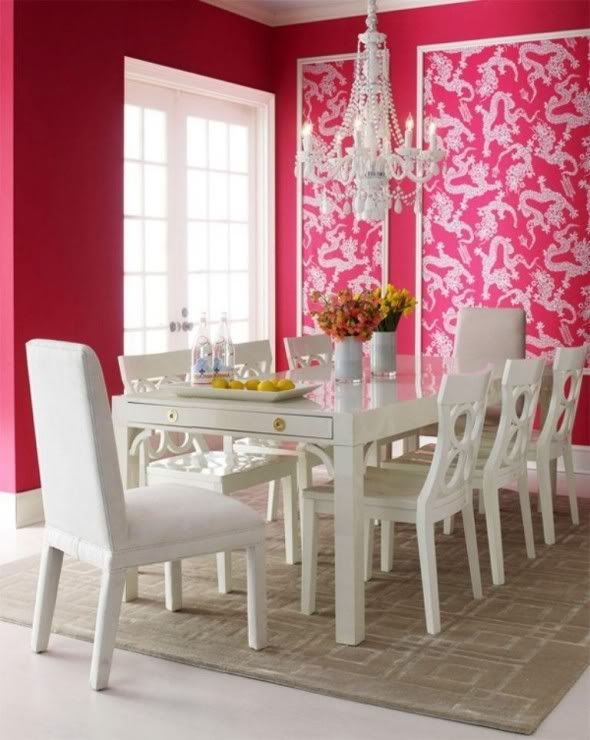 I would be in hot pink dragon heaven!
How about you?