Hillary Thomas of CHIC SHOP pays tribute to our graceful and stylish grandmothers. I absolutely love this idea and what it represents. I have my Nana's barware and I treasure every glass. My sisters and I love to toast with these glam glasses and have such wonderful memories associated with them. Hillary Thomas is right, our grandmothers dressed up. They always looked chic and wore heels. Y
ou would never catch them wearing sweats and a tee!
I still have some of my grandmother's clothes and can wear them. Why? Because they are timeless and my grandmother had great style.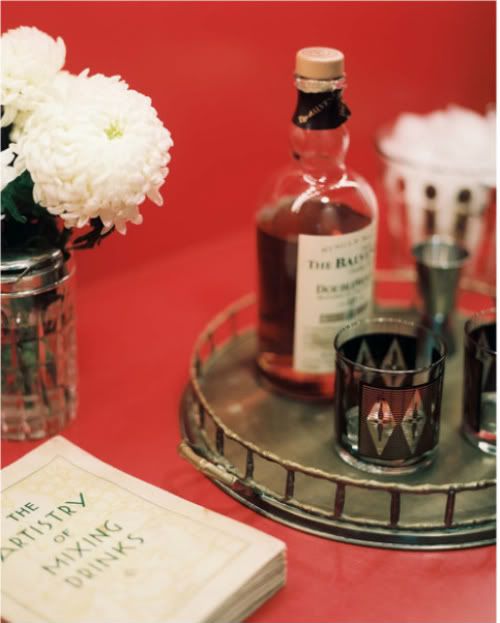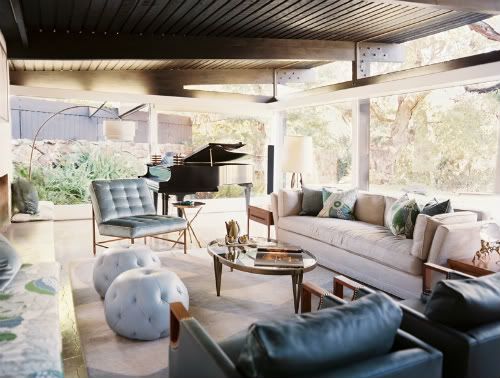 The only thing missing in this room are a few old fashioned gold lowball glasses in our hands.
Who could resist the colors in Christopher Farr's Carnival fabric?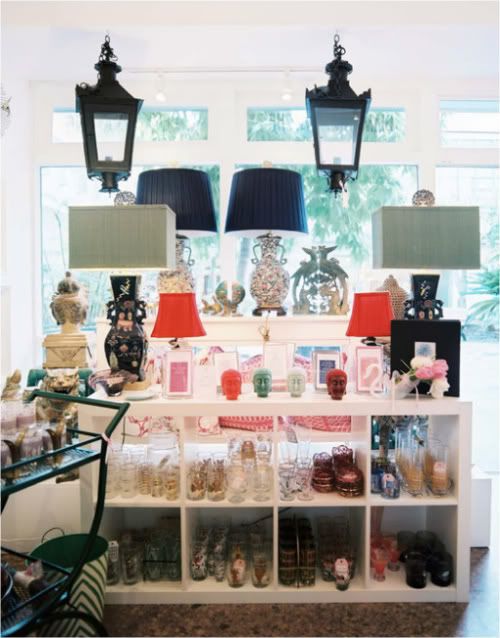 Hillary's store looks so inviting and full of treasures. I hope to visit
CHIC SHOP
while in L.A. next month when I am there visiting my sister for her 40th celebration! I will make sure to pick up a few lowballs, so we can celebrate in style my Nana would be proud!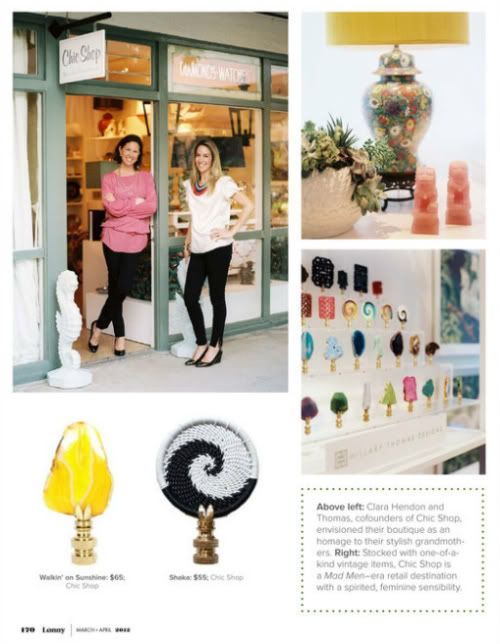 I am sure you devoured
Lonny
this weekend like we did. If you haven't you really should. Their focus on
products that give back is inspiring. I fell in love with this pillow from
Mercado Global
and I am off to go order...
I have no guilt at all... I'm giving back, right?!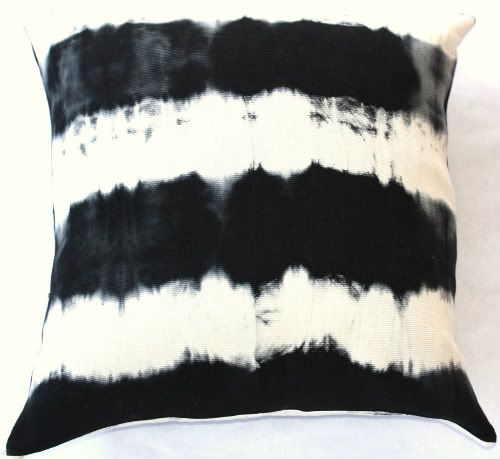 All images via

lonny mag