Both of my girls asked to have their rooms re-decorated for their birthdays this year. Of course, I jumped at this idea (I think it is more of a present for me!) and have been playing with different colors and designs for the past few weeks! I am starting with my youngest daughter's room who just turned eight this February. She has such grand visions of what she wants her room to look like! From hanging beds to massive built in structures, she knows exactly what she wants in her room. We have had to make a few design compromises but I think we are now on the same page. A few weeks ago she came into my room and complained that she was having a hard time falling sleep because she could not stop thinking about decorating her bedroom-she is definitely my child! We decided to use purple, pink and orange throughout the room..BOOM SHAKA-LAKA- LAKA! Take a look at some of the fabric combinations I put together so far.
LOVE LIST #1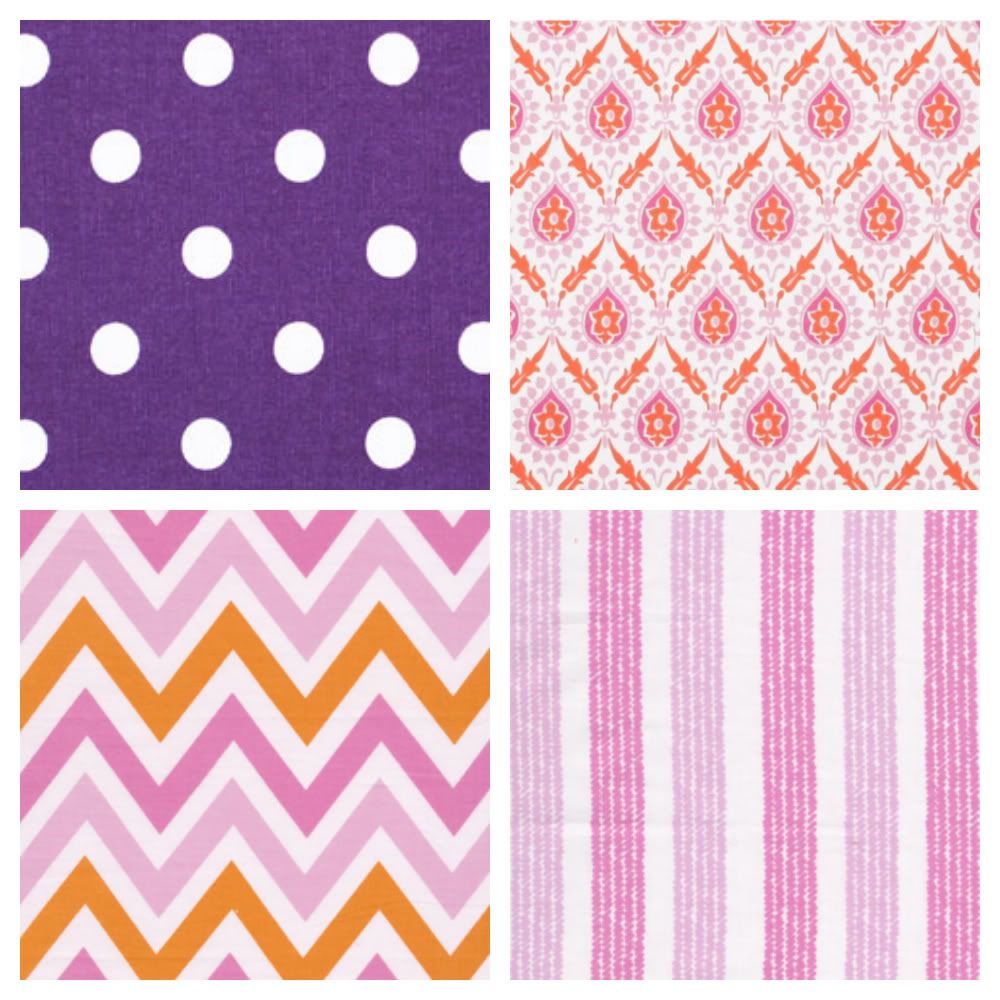 I cannot seem to stay away from chevron! There is something about that bold zig-zag pattern that makes my heart sing! I really think the bright purple polka dots will be that added splash of color in the room that will make it pop.
LOVE LIST #2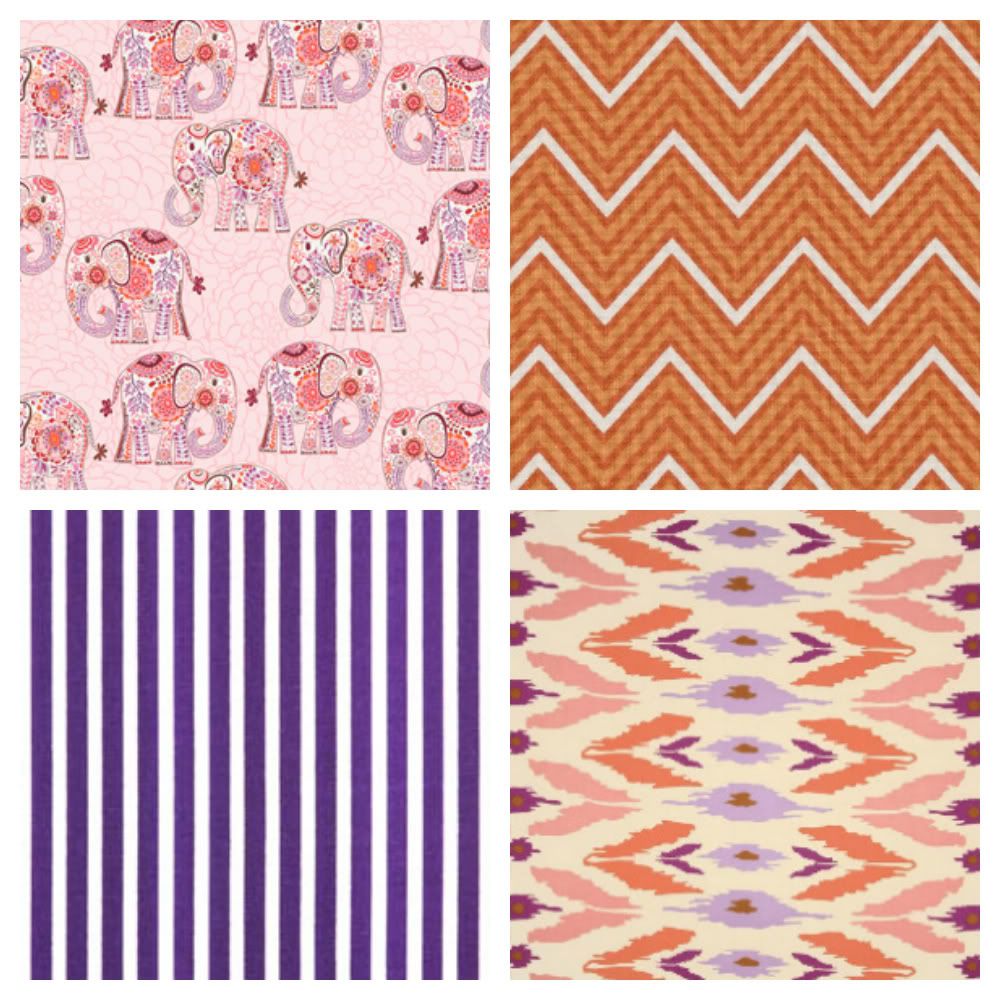 I am inspired by the bohemian look of these fabrics! I had my fingers crossed hoping she would like the ikat print and she loved it! Yippee!!
A girl after my own heart~!

LOVE LIST #3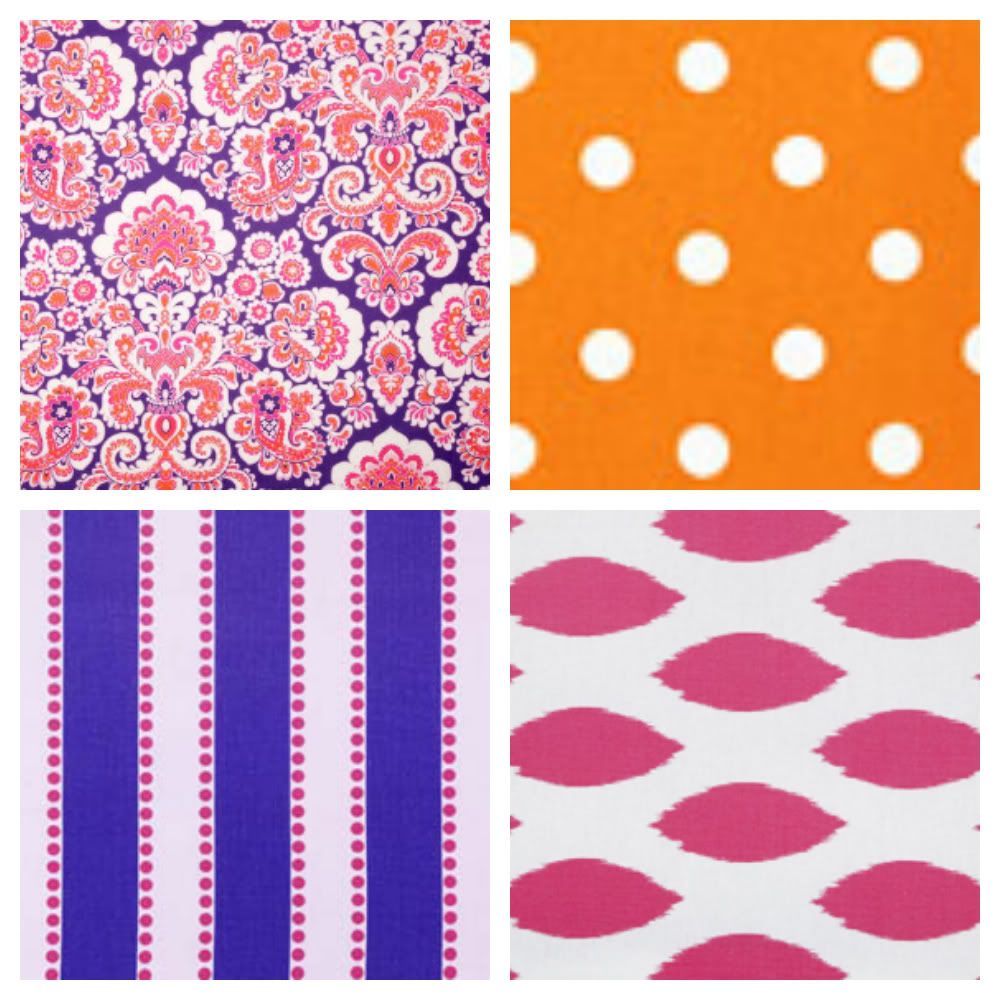 I think these fabrics have more of a feminine and playful side to them, and I love the way the stripes and florals work together.
This is where I am right now....could change by the minute! What are your favorites?

xo Vashti